About us
Whispering Seed is a Myanmar based charitable organization focusing on the empowerment of youth and local communities by focusing on bridging sustainability and holistic education through our Living & Learning Centres.
We are a US registered 501 C3, tax-exempt charitable organization striving to bridge the traditions of sustainability and holistic education through innovative programs, trainings and design, drawing on the richness of local wisdom and traditional cultures along with renewed, socially appropriate models.  
With a pioneering spirit, Whispering Seed strives to support and build partnerships and collaborations between local groups within Myanmar and South and Southeast Asia, as well as with the international community. 
We have been working in Myanmar and Thailand since 2004.
History
2004 | Whispering Seed was founded
2006 | First Permaculture Design Certification Course & Natural Building Training
2009 | Permaculture Design Course , Natural Building & Simple Living
2012 | Asia Light Monastic School Ordination
2016 | Establishment of Sprouting Seeds Cafe, Bakery & Eco Shop
2016 | First Bamboo Treatment Tank training at Naung Taung Monastic School, Southern Shan State
2016 | First bamboo construction training to build bamboo roof with Sahabat Bambu, Java Indonsia
2016 | Second bamboo construction training to build bamboo training centre with Sahabat Bambu (Indonesia) at Shwedani monastic school, Kyaubadaung, Dry Zone 
2018 | Establishment of new Whispering Earth Training Centre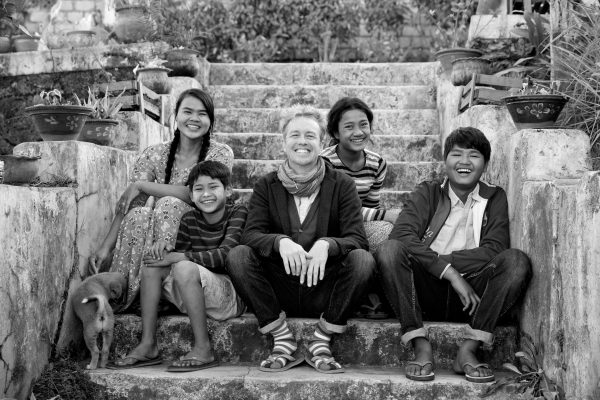 Core initiatives
We have now evolved to include three main initiatives: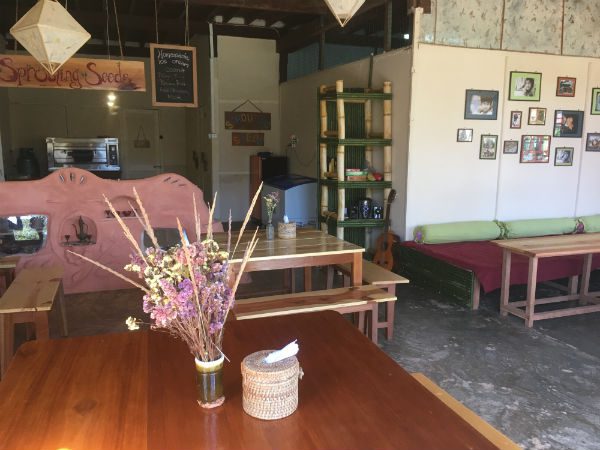 Sprouting Seed
cafe, bakery, eco shop and wellness training centre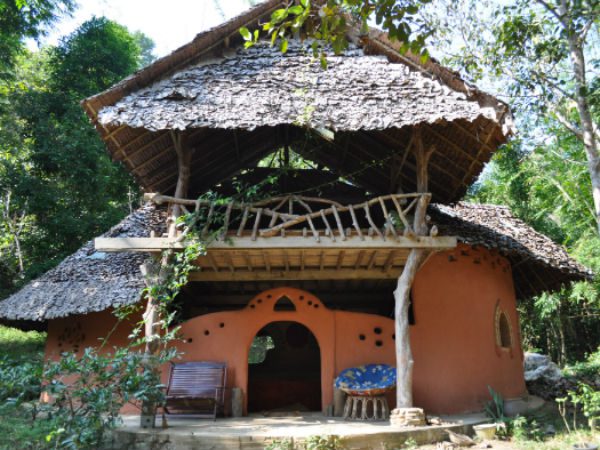 Whispering Earth
earthen building, bamboo & permaculture training center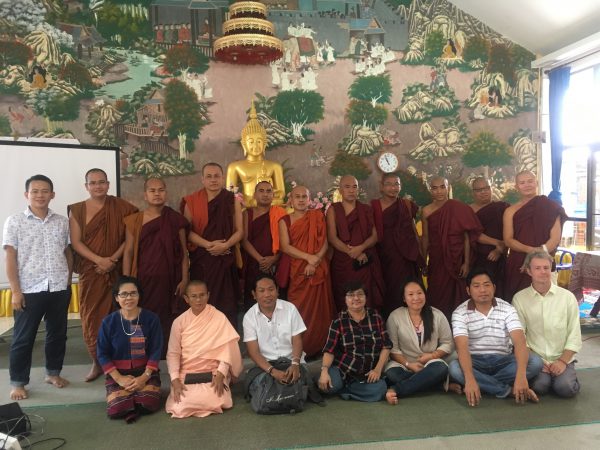 Holistic Education 
Holistic, alternative & democratic teacher trainings
The team
Whispering Seed Foundation
Bridging sustainability & education
Whispering Seed is the main organization under which all of our programs here in Myanmar take place. We are grateful for a wonderful team of dedicated souls who help keep the work going!
Sprouting Seeds (Cafe, Bakery, Eco Shop & Training Centre)
Whole foods & Healthy Living
Aye Aung has now been with Whispering Seed for over 16 years! She now manages and directs Sprouting Seeds with an amazing team of local youth from around the Kalaw area. 
Whispering Earth
Natural building and sustainable design
A demonstration farm remotes on 6 acre rural plot 10 km from Kalaw, Southern Shan State. Focusing on Natural Building (earth & bamboo), permaculture design and simple living! 
Holistic Teacher Training
Training teachers across Myanmar in Holistic models of education
We are working closely with several networks of Buddhist monastic schools and also church based community schools in Kachin State and Northern Shan State. We are offering consultancy, workshops and teacher training opportunities for local communities here in Myanmar. The teacher trainings are focus on holistic, alternative and democratic models of education.