Fundraisers
Please note that we only process payments via our safe and secure partner, GlobalGiving.
Sprouting Seeds Learning Center
Donate Now
---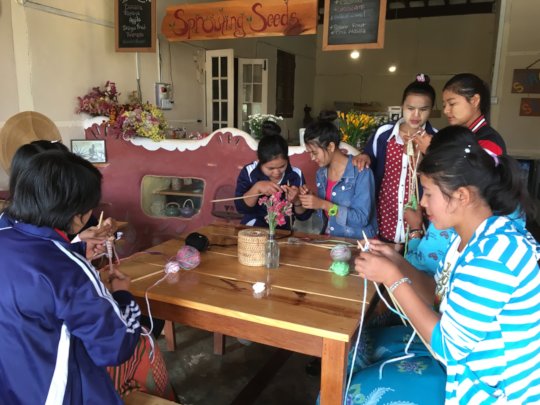 Summary
Sprouting Seeds Learning Centre will provide a diverse range of practical life-skills training for Myanmar youth (focused primarily for girls from remote areas and ethnic backgrounds), which are rooted in principles of sustainability, preservation of traditional wisdom, and positive social engagement with a focus on youth and woman's empowerment as well as self-awareness through the Sprouting Seeds Learning Centre cafe, bakery, eco-shop and training centre.
Challenge
After 60 years of military dictatorship and an outdated and abusive educational system, Myanmar's youth are not prepared to engage in critical developments within the country. Youth lack basic critical thinking, knowledge of traditional wisdom and practical life skills. With the rapid opening and development of the country, young girls in particular, from remote and ethnic backgrounds have little access to opportunities that will ensure them a place in Myanmar's changing economy and culture.
Solution
With a holistic and integrated approach, Sprouting Seeds will provide a space and trainings where these youth can gain practical life skills rooted in principles of sustainability, environmental stewardship and traditional wisdom while engaging in a process of self-awareness and personal transformation which will support not only their well being but empower their transition into leadership roles within their local communities.
Long-term impact
Participants will gain necessary skills to confidently engage in society and help change not only their own lives, but countless others through their local communities, schools, monasteries, churches and mosques, with necessary knowledge and skills for the creation of new employment opportunities, a deeper understanding of sustainable development and need for preservation of traditional wisdom and culture.
(Fundraising for our Teacher Training Program is
temporarily on hold as we now run these
Trainings through
Sprouting Seeds & Whispering Earth)
Teacher Trainings in Local Myanmar
Donate Now
---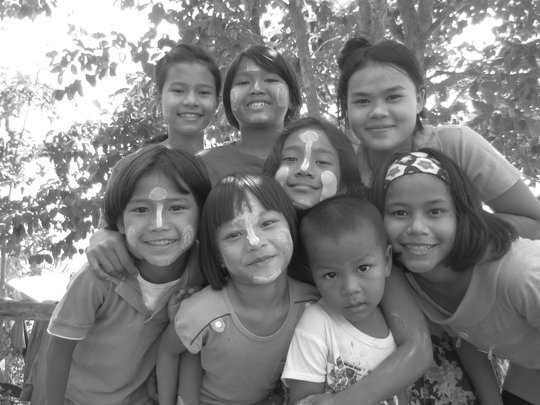 Summary
Whispering Seed provides Holistic Education and Sustainability teacher trainings for teachers from remote areas that lack access to materials and new knowledge. These trainings will assist the people of Myanmar at this critical point, towards an equal, just and sustainable society.
Challenge
For decades the education system in Myanmar has been neglected, leaving it rooted with ineffectual and outdated methods. The country only recently opened to the wider world and the people are eager for progress, students enthusiastic to learn and teachers excited to see change. Whispering Seed provides a catalyst for this change spreading practical solutions through trainings focused on Holistic Education and Sustainable Living which bridge home, school and community.
Solution
Through our trainings, communities leaders, teachers and youth exam the issues facing their emerging nation, such as: outdated teacher-centered education, loss of cultural identity due to influence of western culture, environmental degradation, and unhealthy foreign investment. These teachers then return to their remote communities with new found awareness of old problems and generate innovative models for education and sustainable living which are crucial to the development of the country.
Long-term impact
WS will train hundreds of teachers from various religious and ethnic backgrounds, supporting them with the proper materials, resources, and educational knowledge. These teachers will then reach out to their communities, and ultimately to thousands of children throughout all of Burma. The country is reshaping itself, like iron in the forge it can be worked into a new image; by reaching out to teachers involved in all aspects of education, we can will help Myanmar become a free and equal society.
Whispering Earth: Youth Sustainability Training Centre
Donate Now
---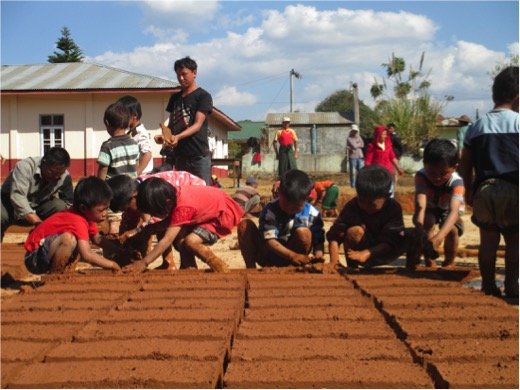 Summary
Whispering Earth Sustainability Centre is a rural training centre for natural building (mud and bamboo), Permaculture (sustainable design), organic farming, appropriate technology as well as a training centre for holistic education. Based 10 km south of Kalaw, the training centre hosts trainings for local villagers, people from around Myanmar and the rest of world in sustainable options for living and building through capacity building, practical life skills and living and learning together.
Challenge
With the opening of Myanmar, globalization and consumerism have made their way into the country. Traditional ways are quickly disappearing as a new culture of convenience is being presented. Along with this new consumer culture, 60 years of military dictatorship and an oppressive educational system have kept Myanmar closed to the rest of the world. Young people lack critical thinking skills and are losing their roots. The centre will be a place for them to experience a new way of living.
Solution
Working together, hand in hand with local communities the centre aims to support and maintain traditional practices of living in harmony with nature while incorporating and introducing new ideas, principles and technologies aimed towards a more sustainable future. The centre will be a demonstration site to model ways of living which are rooted in environmental stewardship, sustainability and traditional wisdom with an emphasis on self-awareness.
Long-term impact
Through practical hands on experiences and models which people can see, experience and do, participants from the centre will be able to directly change destructive and unsustainable patterns of living in their own lives. Through our networks both within the country and international, the centre will provide skills training, awareness training, workshops and opportunities covering a variety of topics and skills.
Volunteering
Below are some positions we're looking to fill, along with expectations and what you will get in return.
Open positions
Graphic Designer (to help with logos, pamphlets, flyers)
Fundraising & Grant Writing Assistance
Whispering Earth – Agriculture and farming worker
Whispering Earth – Builder
Sprouting Seed – Yoga instructor
Sprouting Seed – Events coordination
Online customer service (remote ok)
Website maintainer (remote ok)
Social media lead (remote ok)
General requirements
Commitment of 1 month minimum (unless otherwise discussed)
What you get
Depending on the position and the conditions, we may be able to help you with the following.
Simple Accommodation
Food
Experience of a lifetime to build something sustainable
Education on local Burmese culture
Burmese Language