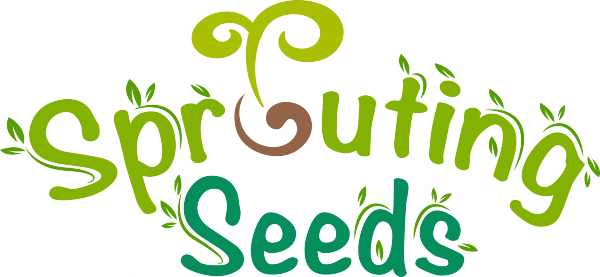 Cafe, Bakery, Eco Shop, Yoga Studio
and
Training Centre
Winner of #1 Restaurant in Kalaw on TripAdvisor!
We are a cafe and restaurant
Welcome to our vegetarian/vegan cafe & restaurant! Fresh homemade locally sourced food, baked goods and ice cream, a warm welcome and a comfortable place to eat, relax and play games is what we offer at Sprouting Seeds Café, Bakery & Eco Shop.  Whether it is the taste of home found in our fresh baked bread, the hit of real ground coffee or the comfort of a lovingly prepared meal that you are looking for, we have it all and more! We offer large outdoor space and games for those looking to fill the time and comfy indoor seating for those looking to relax with a good book and a nice meal. We offer baked goods, snacks and full meals and you won't want to miss our homemade ice creams and yogurt even if we do say so ourselves!
We offer traditional Myanmar cuisine cooking classes, check out the link below to find out more.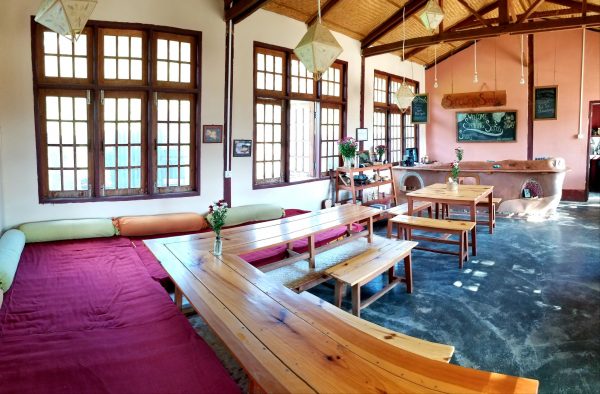 Now Offering Traditional Myanmar Cooking Classes!
Join us for 3 hours of traditional Myanmar cooking!! Our classes start with a trip to the market to check out all the local produce, fruits and other goodies and learn some Burmese words. Then back to the cafe to learn all the new skills and tricks to make delicious Burmese food! Finally, the class ends with you enjoying the amazing meal you have just prepared!
Call, drop in or email us to book your class now!
Price: 40,000 kyat per person
Click here more details about the cooking class!
---
---
What are our customers saying?
Best in Myanmar - or maybe the planet...
It's not just the setting, the private romantic villa, it's also not only the food and the amazing ice cream, it's not even the good cause all the money from the cafe supports- it's the whole thing. When you know that the delicious cakes and coffee is made with love - for love - it tastes so much better.
— Kamala11, United Kingdom, 19 February 2018
---
---
We are a bakery
Homemade natural whole grain bread is one of our specialities! We prepare a wide arrangement of baked goods (Vegan Options), homemade yogurt and our amazing natural ice creams! Using locally sourced materials as much as possible our breads and cakes are made with local whole grain wheat, sesame seeds, locally sourced grains.
Try our natural homemade ice creams while you are here!!! Made with local milk from Nepalese farmers on the outskirts of Kalaw, we use natural ingredients and are always trying new flavors. Some of our specials include: Passion Fruit, Chai Masala, Salted Caramel with Chocolate Chips, Fresh Strawberry, Coconut, Mint Chocolate Chip, Purple Dragonfruit, Dark Chocolate, Mocha and more!!!!
Photo Gallery of our yummy baked goods offered in the cafe!!!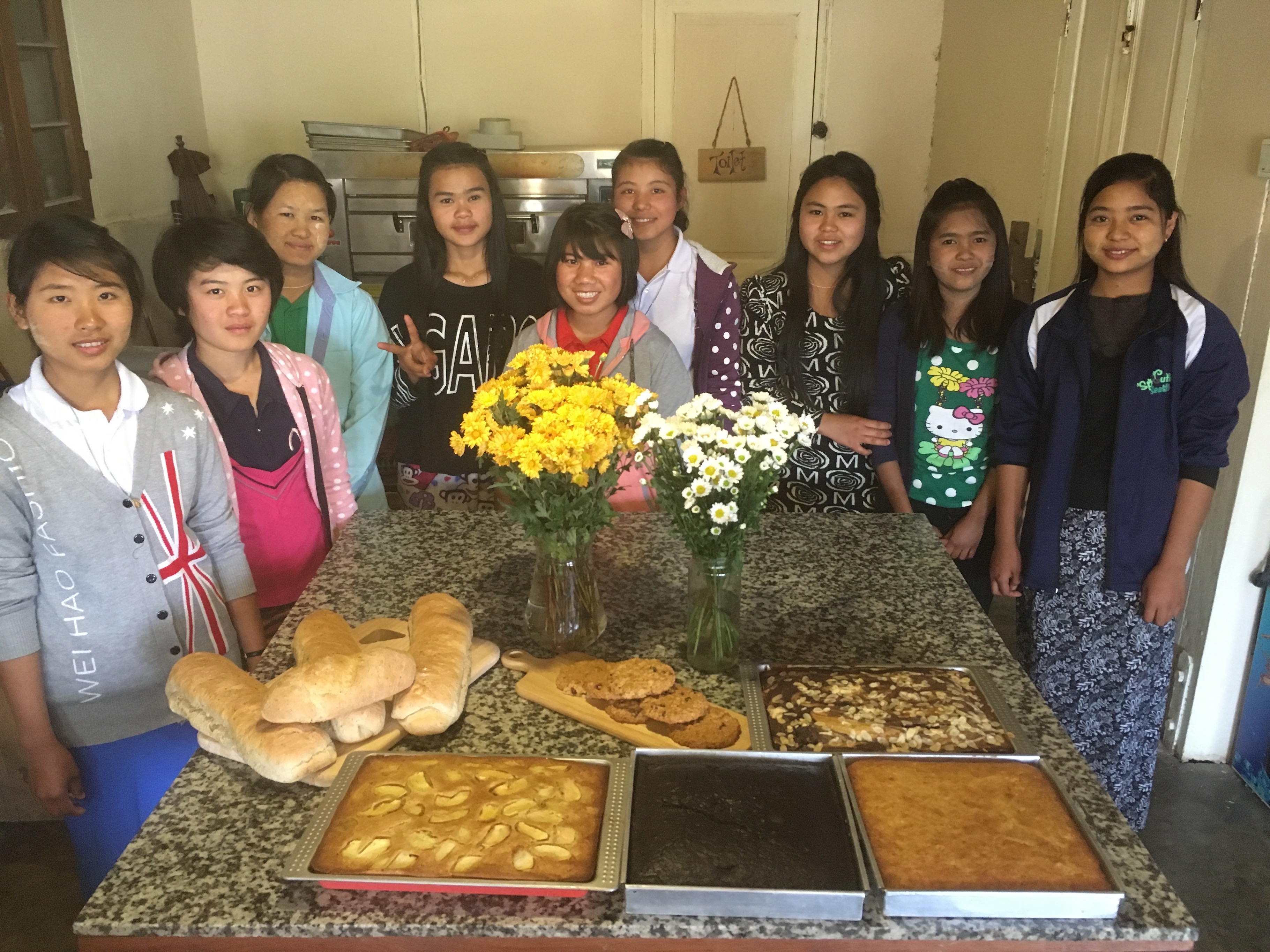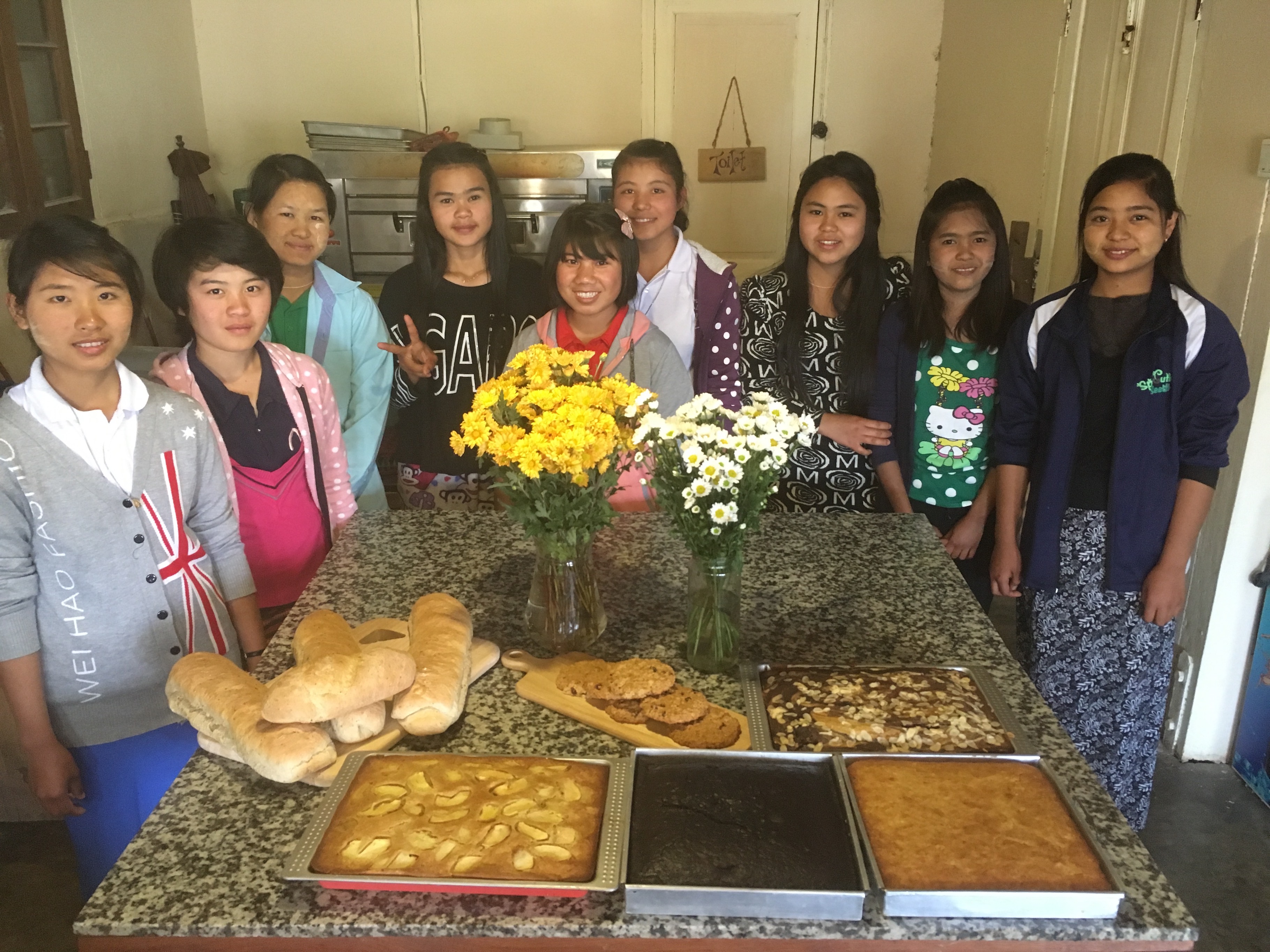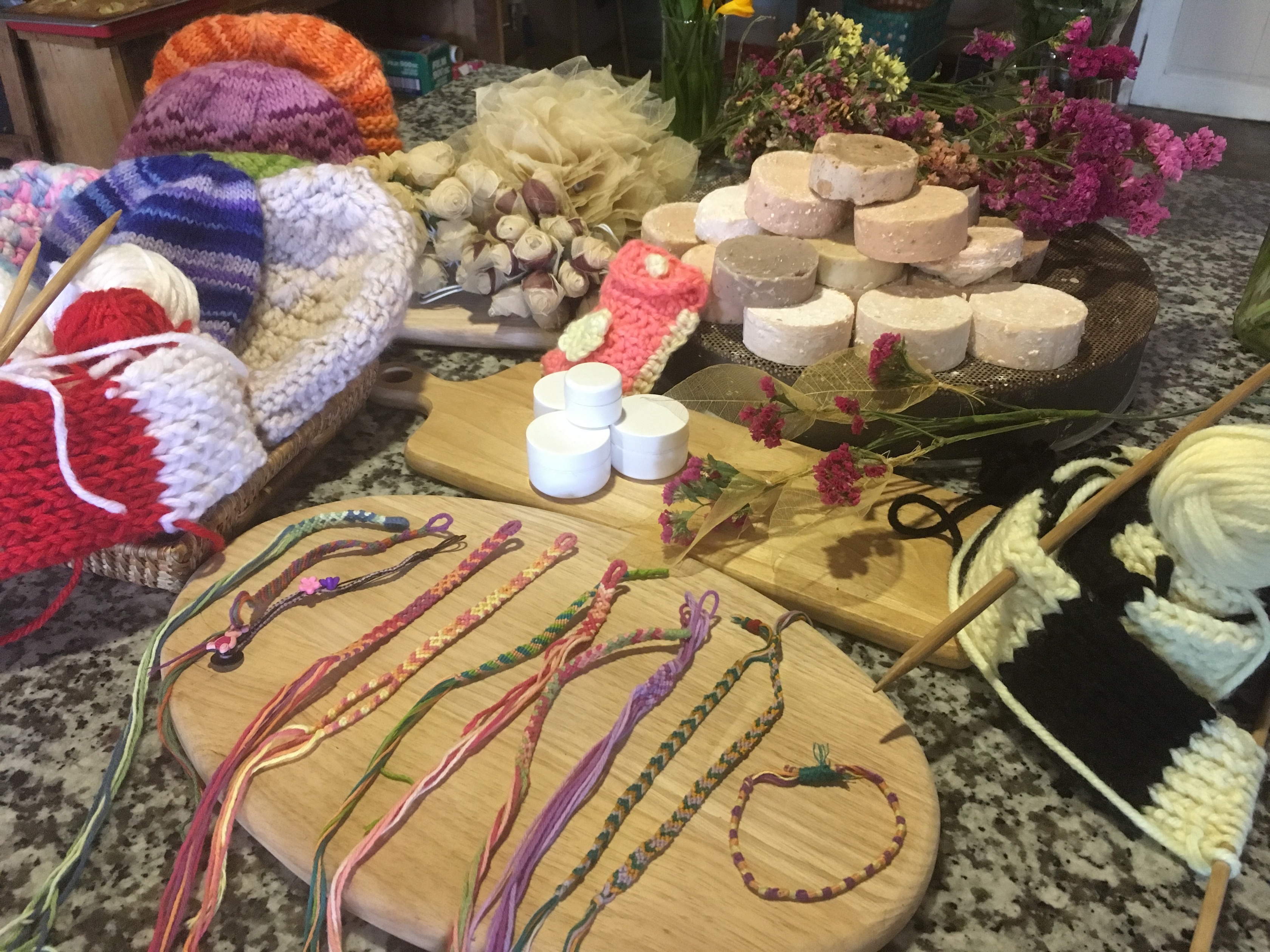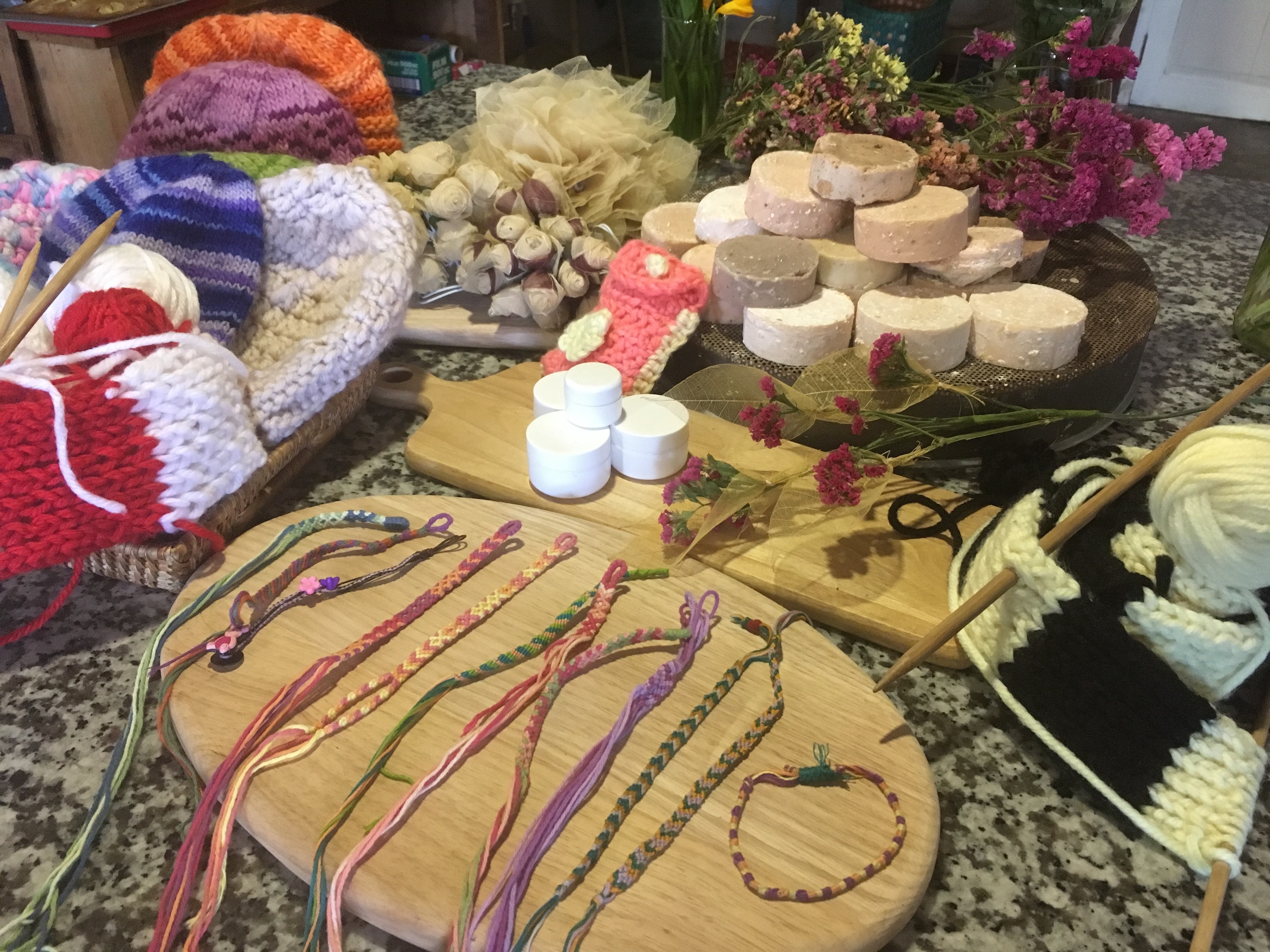 We are an eco-store
We are now working on a whole line of natural products and handicrafts for sale here in the local communities. Handmade soaps (Eucalyptus-Peppermint, Patchouli Oat, Grapefruit Lemon), handmade shampoos and body soaps, natural lip balms, healing salves and creams and beautiful fairie lights are some of the new products we are currently working on.
We also have started basic training in sewing, crochet, knitting and embroidery with local girls. Warm knitted winter hats, small pouches and bags will soon be ready for sale!
We also support other local organic initiatives like Organic Ginger Tea from Metta Development Foundation and locally grown organic coffee for sale. Stay tuned....as we are also working on packaging our own granola and fruit bars, as well as fruit teas!
 We are a youth training centre 
Through all of the work we are doing here at Sprouting Seeds we are primarily a training centre for local youth. Our aim is to support and empower youth from around the local community, as well as other youth groups from across the country in a variety of skills aimed towards health, wellness and sustainability.
We also offer training and classes in a variety of topics related to wellness and sustainability to the network of Buddhist monastic schools and church based community schools all across Myanmar.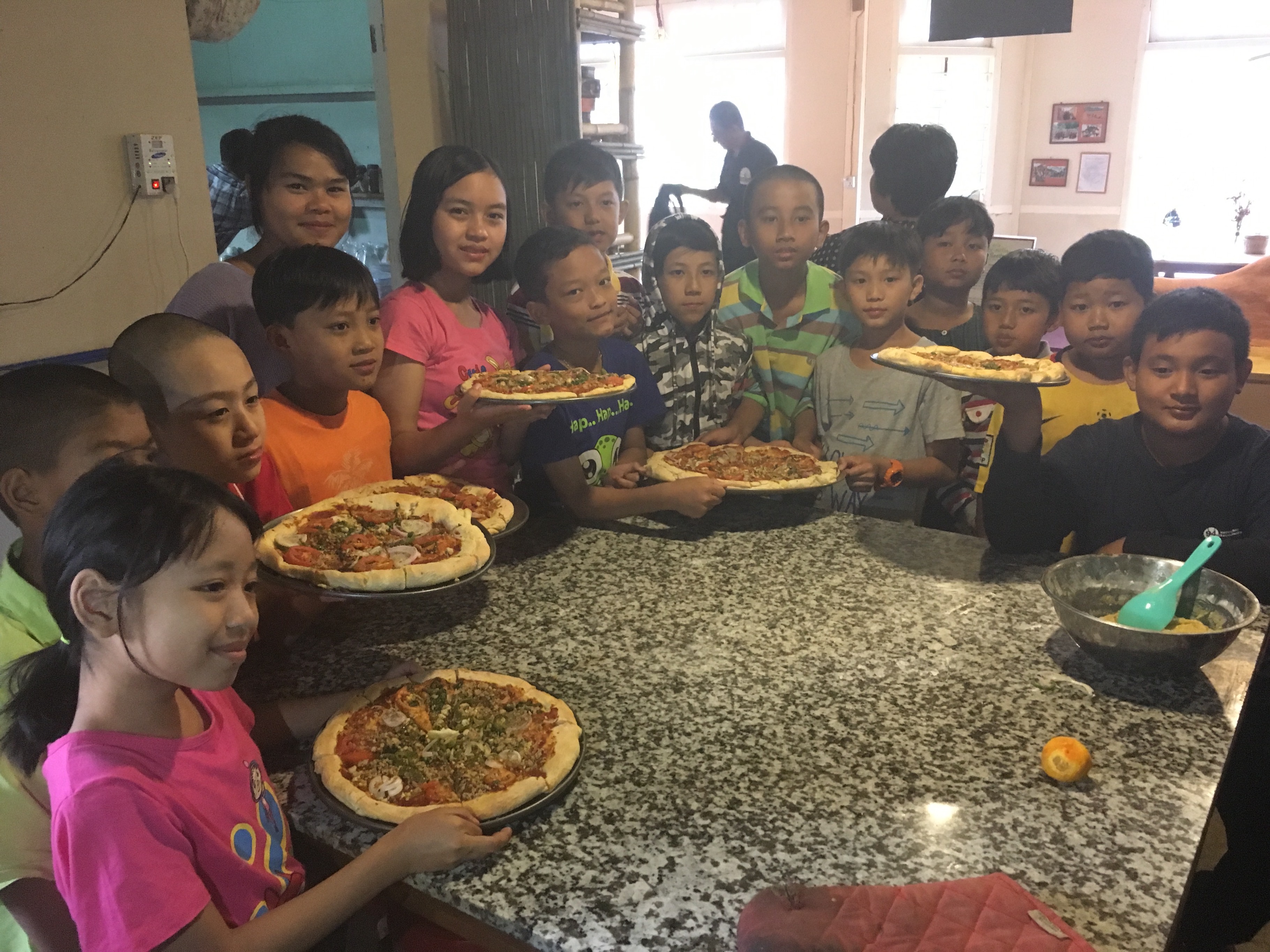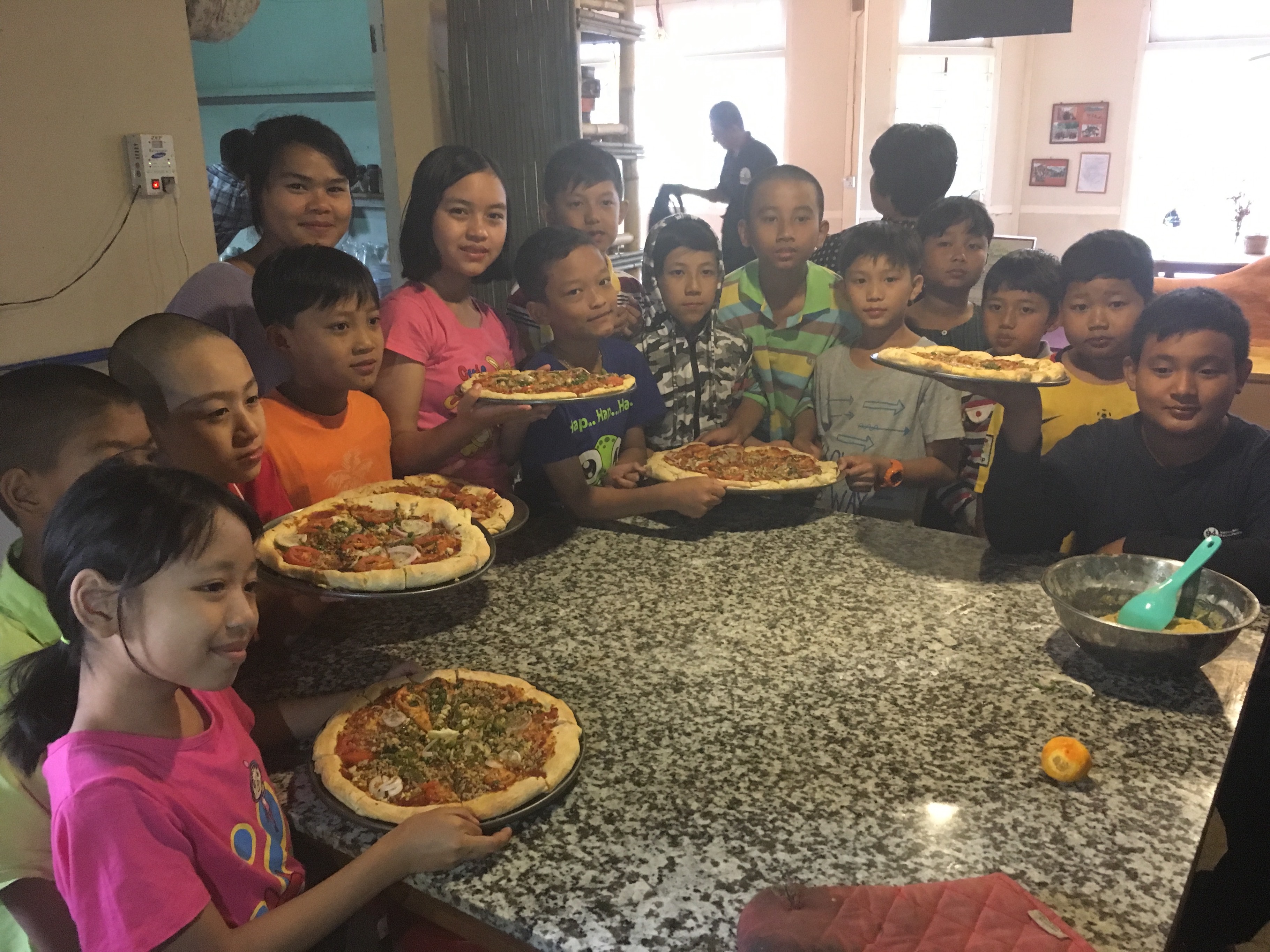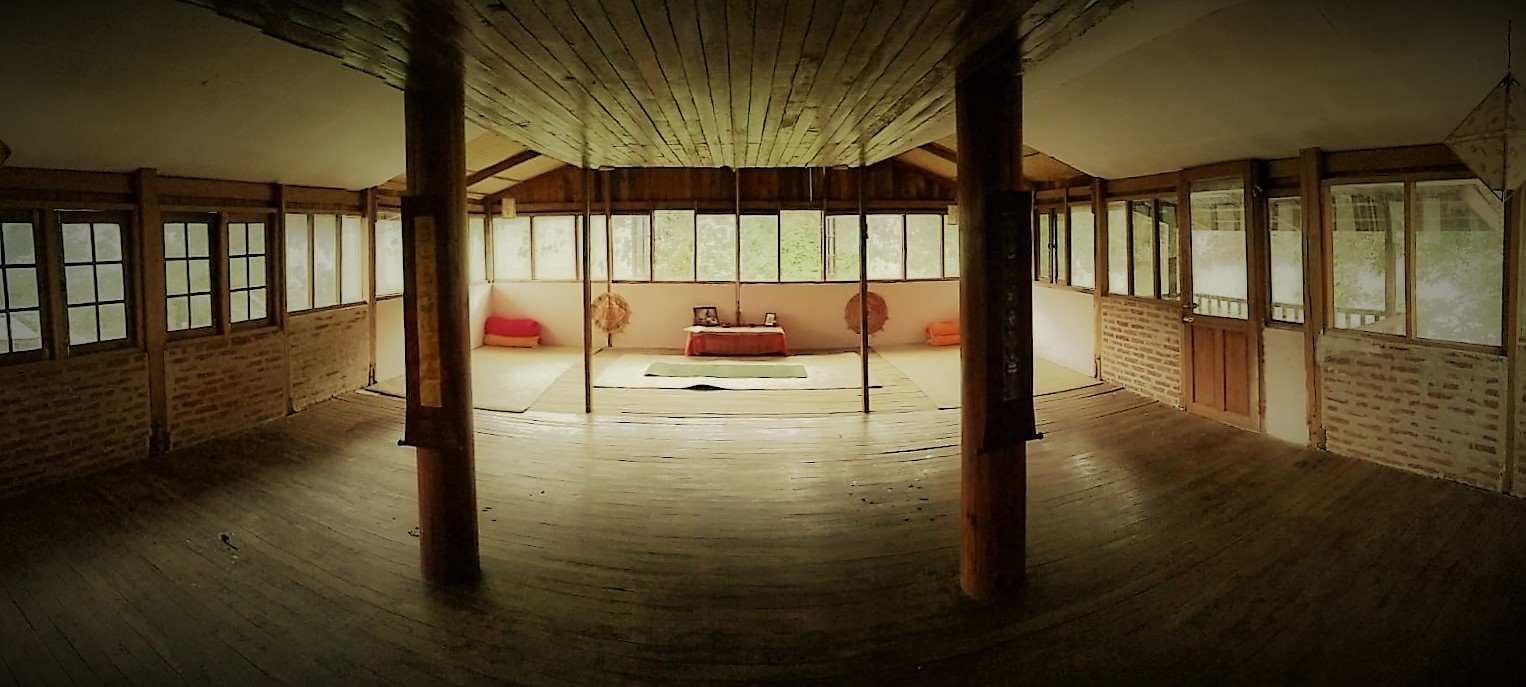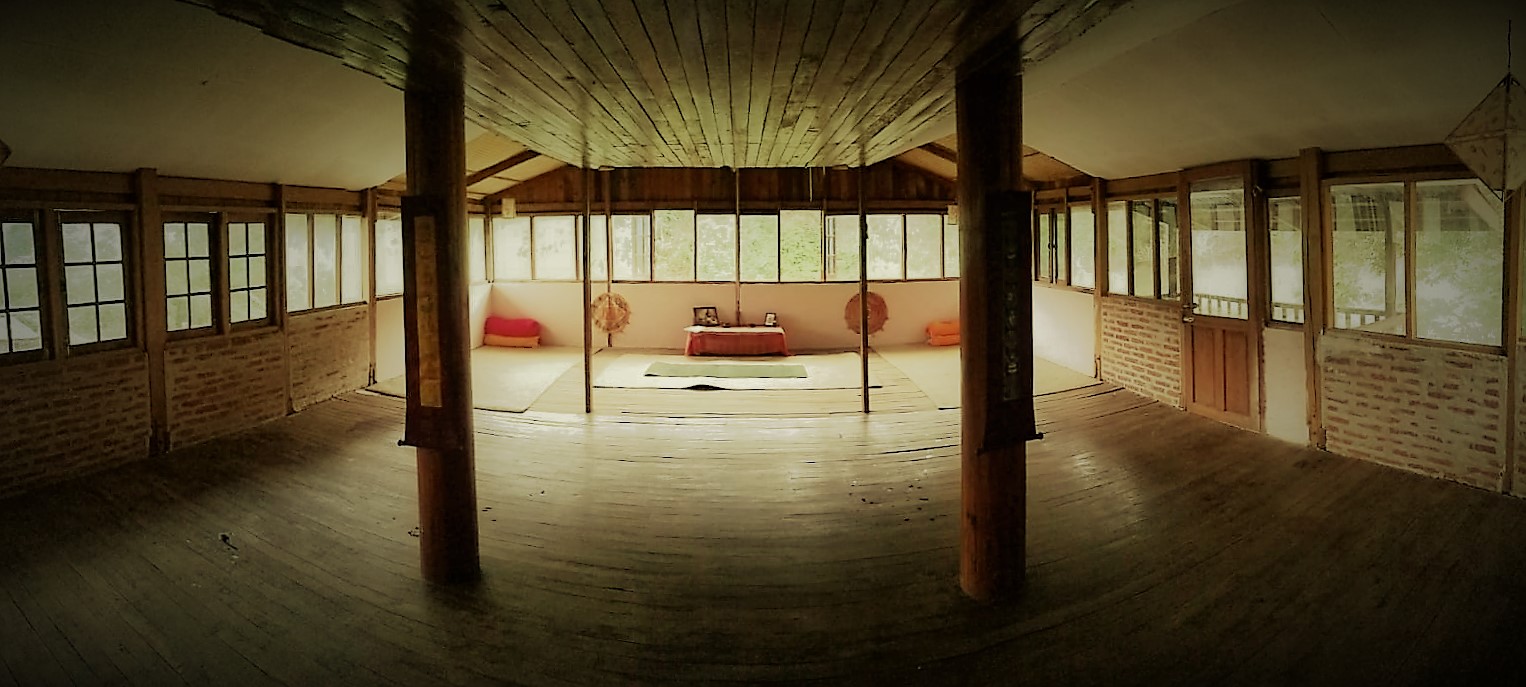 Kalaw Yoga's cozy and inviting yoga room is located on the 3rd floor of our new building.  We offer Hatha, Vinyasa and Yin classes 6 days a week.  Classes are open to all levels and are conducted in English by certified teachers, but Burmese translation can be arranged upon request.  Also feel free to contact us with special requests or to arrange private bookings.
Our Sprouting Seeds Family
Our family at Sprouting Seeds is constantly growing and changing. There are a handful of us that are around here for the long term, others for short term, but we are always happy to help you in whatever way we can!!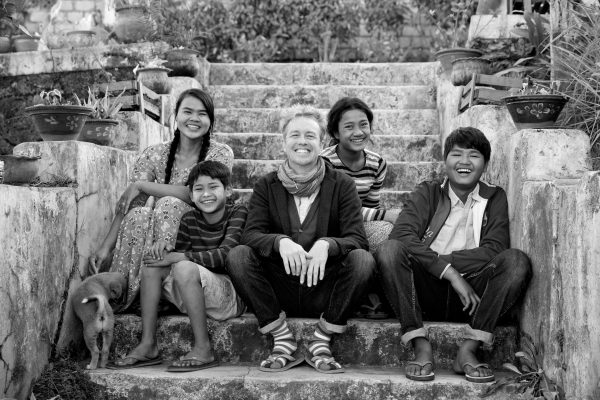 Come visit us! We're cooking something delicious.
Location:
Address: 

33 Station Street

, 

Kalaw, 

Myanmar

Location: Asia  >  Myanmar  >  Shan State  >  Kalaw

Phone Number: +95 9 767 472669